If you are considering replacing or adding a walkway, patio, or driveway to your outdoor living area, you may become befuddled over the myriad of choices you have. Some paving materials are more cost-effective than others, and certain types are more durable and easier to maintain. Pavers are more expensive to install but they do not crack. Pavers are made of a higher psi strength and are held to much higher manufacturing standards. The psi rating of interlocking concrete pavers is between 6,000 psi and 8,500 psi. While the rating of most concrete walks and driveways is only 3,000 to 4,000 psi. Paving stones are one of the strongest paving materials revealed only by brick. But unlike brick, pavers often come with a lifetime warranty.
Repairing Paver Driveways
Fixing cracked or chipped pavers is a very simple task. Because it takes so many pavers to build a driveway, replacing individual pavers that have cracked or chipped is relatively inexpensive. Pavers are manufactured to be uniform, so they are easily replaced. If a tree root is lifting a few pavers in your driveway, it is simple to remove the pavers cut the tree roots out, and replace the pavers. If shifting of the paver base occurs remove the individual pavers, level the base, and re-install the same pavers. It is so easy and your driveway will look like new.
Curing Time of Pavers
Pavers do not require time to cure. Once the installation is finished your driveway is ready to use. Adding pavers to your sidewalk or driveway is a great way to improve your home's curb appeal and add value. Beautifully designed pavers can easily enhance your landscaping, making its overall appearance more attractive. In addition, pavers are environmentally friendly because their joints allow for water drainage. Durability, Beauty, and Cost: Poured concrete lasts up to 25 years. Pavers last up to and beyond 50 years, thanks to their stronger material and simpler repair process. The average cost of pavers and base materials is $4 to $6 per square foot, while labor runs $8 to $11 per square foot. Poured Concrete typically costs about $8 per square foot, including labor. Pavers are more durable and weather-resistant than concrete. Concrete is more susceptible to cracking and wearing out under harsh weather. Pavers have a better ability to withstand weather conditions of all types, making them an ideal choice for homeowners, Furthermore, if you are looking to impress, pavers offer unlimited options for beauty because they come in endless patterns, shapes, colors, and textures.
Finding a Good Paver Contractor
Be sure to obtain at least three quotes and compare the service, experience, and warranty of each contractor before looking at the price. Pay attention to project specifications, when comparing prices and always hire a licensed, local professional to ensure a high-quality finished product. If you are interested in adding or replacing a driveway with pavers, remember that not all paver contractors are created equal. Be sure to get details about the excavation, base materials, and compacting processes included in your quotation.
Davis Landscape can help you achieve the landscaping you dream about! We also help our clients with hardscapes such as retaining walls, patios, walkways, driveways, outdoor kitchens, fire pits, & more!
Contact Us (859-781-0677) for More Information!
—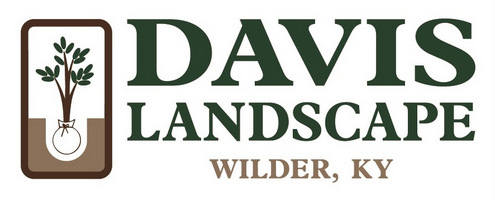 About Davis Landscaping
Davis Landscape Design & Installation has been providing landscaping services to customers in Northern Kentucky and Greater Cincinnati since 1965! We know that the landscape design process can be overwhelming, so we work with you tirelessly to better understand your vision. At Davis Landscape Design & Installation, we're on your team and we know how to listen and deliver.