Hardscaping is an excellent way to increase the value of your home. Softscaping involves shrubs, flowering plants, and trees. Hardscaping involves the creation of structures using solid materials like stone, wood, and brick. Hardscaping your yard is a great way to beautify the exterior of your home and give you a great outdoor space to enjoy. However, when it comes to picking the best ideas to implement, you may be at a loss. With so many great hardscaping ideas, it can be difficult to pick the best ones. Thankfully, there are some ideas that can have universal benefits, and these are some of the best you can consider.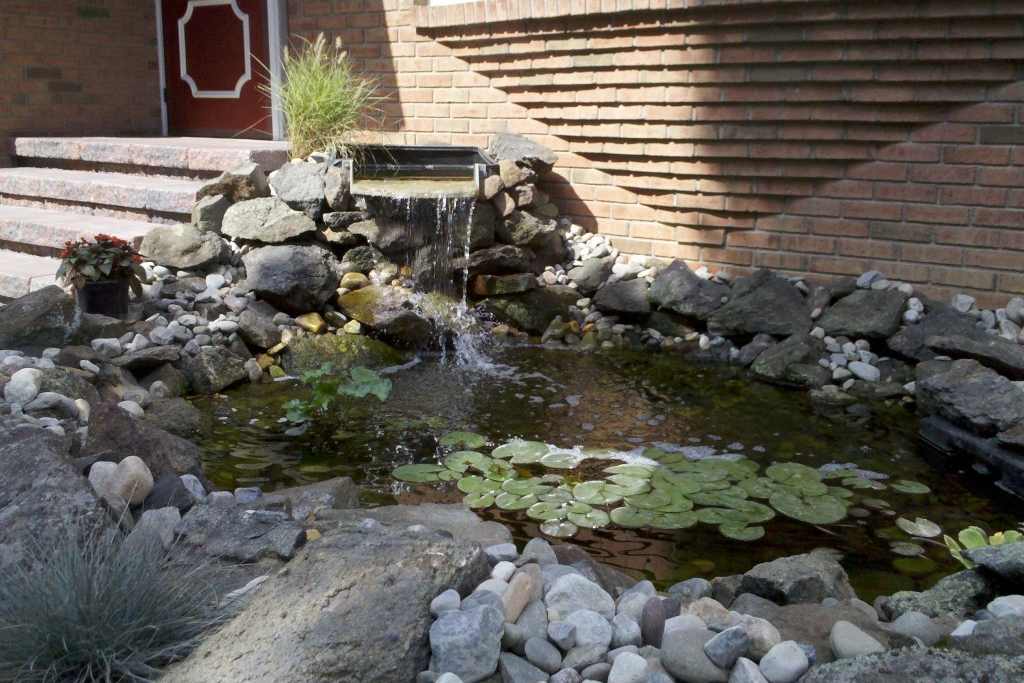 Water Features
A great inclusion that can be created using hardscape materials is water features. Whether you create a pond area to sit by or a rippling waterfall, the result is sure to be eye-catching. If you have the space, you could even create a stone bridge over an artificial pond and waterfall feature, which can also be integrated into many different styles. If you have a lot of space on your property, this can be a great way to utilize it in a creative and functional way that can also increase the desirability and value of your home.
Patios
Adding a custom patio to your home provides many benefits. Whether you're wanting to create the perfect entertainment spot for your guests, relax while enjoying the outdoors, or watch your kids play in the yard, a custom patio provides a space for all these activities and more. A custom patio extends your outdoor living space, enhances your home's architecture and beauty, and increases its value by a significant amount. A perfectly designed patio would be a definite hangout place for your whole family.
Steps
Custom designed steps are the perfect design for your hardscape project. There are a wide range of natural, beautiful materials that can be used for your landscape. From paving stones and field stone to brick and bluestone, every hardscape material presents with its own beauty and benefits. Hardscape designers will work right alongside of you to ensure that the materials you choose not only meet the needs but make complete sense for the specific project you have in mind.
Walkways
Custom walkways will go hand and hand with your new steps. Walkways can be used as the passage for coming and going out of the home. The walkways should be constructed in such a way that they complement the patio. Designing the pathway with natural stones adds appeal to the property.
Retaining Walls
Make a statement and add some dimension to your yard. The designer's building blocks, retaining walls add visual interest whichever way you decide to incorporate them into your landscaping makeover. Styling an outdoor space goes beyond cladding the ground with something beautiful; it's about creating depth and dimension with the use of vertical elements too.
Firepits And Fireplaces
Adding a custom fire pit or fireplace to your yard provides many benefits. From increased property value to extended outdoor livability and comfort, outdoor fire features are a great investment for your home. Fire pits and fireplaces create a beautiful gathering space for family and friends to gather and become a focal point for your outdoor living space. No matter what type of fire feature you choose or what shape it is, a fire pit or fireplace creates a delightfully stunning design anchor in your yard and enhances the area's natural beauty, even when not in use. Custom hardscaping, like an expertly crafted outdoor fire feature, draws attention to your home's architecture and enhances the surrounding environment.
Pergolas
What used to be called a patio roof is now commonly referred to as a pergola―it provides shelter from the sun, rain, and wind while extending your home's living space. A major architectural structure, pergolas consist of rafters, beams, and posts and can be attached or detached to a house. While opinions vary on what differentiates it from a gazebo, usually a gazebo is freestanding and has a pitched roof, while a pergola's roof is flat. The terms arbor and pergola are often used interchangeably, but an arbor is more of a structure used to support vines or to direct foot traffic within a garden. Many dress up the pergola with lights so that the area looks more attractive.
Outdoor Kitchens
A real luxury is an outdoor kitchen. If you are looking for new ways to enjoy your living spaces, there is something just so inviting about dining al fresco. For starters, you get to be outside in the sun and fresh air, and you get to enjoy the scenery and share a meal with your loved ones. You also have more space to do some on-the-spot cooking and you don't need to worry about greasing up your kitchen. This new trend will take your outdoor living space to the next level.
So, you have been working hard to save enough money to finally tackle that hardscape addition for your home. – now what? You have probably scrolled through a seemingly endless stream of Pinterest boards and Houzz idea books as inspiration for design ideas. The time has now come to (somehow) make sense of all that inspiration and pull together a master plan that will accurately capture your vision. Enter the landscape designer. A professional will help your dream come true.
Contact Us (859-781-0677) for More Information!
—
About Davis Landscaping
Davis Landscape Design & Installation has been providing landscaping services to customers in Northern Kentucky and Greater Cincinnati since 1965! We know that the landscape design process can be overwhelming, so we work with you tirelessly to better understand your vision. At Davis Landscape Design & Installation, we're on your team and we know how to listen and deliver.