A landscape plan is not born… it evolves. You put measurements, rough sketches, and notes on paper, then tinker with that data until you arrive at the final plan. Are you interested in completely redesigning your landscape or simply making a few changes? Those are important factors to consider. Creating a plan before you ever shop for plants that will best fit your needs is essential. At the gardening supply store, you may be tempted to purchase something very beautiful only to find out it will not work at all in your plan. The following tips will help you develop a plan and to continue on a road to a beautiful and thriving landscape.
Site Considerations
Learn as much as your can about your yard. consider the climate the topography, the soil type, check out the zone map for plant hardiness. Check out the area of full sun, partial shade, shade, or deep shade. Jot the areas down for further info about where to pant which plants. How water drains is very important knowing the topography of your yard will be extremely helpful.
How Will Your Yard / Landscaping Be Used?
Will children be using your yard? Do you have pets? Will you be entertaining in your yard? You can create different spaces for different uses in your landscape. Use walkways to move folks from one area to another.
Time and Maintenance
The questions here are how much time are you willing to spend on maintenance. Will you be hiring someone to maintain your landscape? Set your budget and be realistic about how much time and money you will willing to spend. How much do you have to invest in your landscape? Determining the answers will to these questions can help with the plan of your landscape.
Unify the Landscape
Repetition of elements throughout the landscape is a great way to create unity in your landscape. You can repeat a plant, a color, a texture, a shape, or even a material (like wood, stone, or glass). Repetition creates flow from one area of your garden to another. Themes can help guide how you place and select plants, decorations, hardscapes, and structures. when deciding on a theme a good place to start is looking at the architecture of your home. Try to complement the lines and style of your home's architecture. What will your theme be? Do you prefer geometric shapes or do you want softer lines and a more natural feel to your space?
Create "Rooms" In Your Landscape Design
Just as in your home in your yard think of sections of your landscape as just another room. Your landscape should have defined and planned rooms. But remember you need to link the rooms so people can move from one area of your yard to another. Create openings to encourage exploration in your landscape.
Choose The Right Plants
When you put the right plant in the right place, giving it nearly ideal growing conditions, several things happen…
Plants establish quickly, growing and bulking up
Plants produce healthy root systems and steady top growth
Plants withstand attacks from insects and diseases. Plants in the wrong place have a compromised immune system if you will, and when a bug comes, they're ripe for the infecting.
The biggest investment you'll make when you tackle the right plant, right place gardening occurs before you stick trowel into the soil. Planning is the key to success with this concept. By investing more time before planting, you'll invest less time maintaining plantings. You'll be gardening smarter and greener — and saving money, too. Temperature, light levels, and wind are greatly affected by the trees and plants in a landscape. The noises in your landscape can be affected by what you put into the design. Plants can be used as barriers to define areas within your landscape as well as identify where your landscape ends
Add a little yard art: Most gardens are beautiful works of art on their own, but sometimes you can make them even better by adding a few carefully chosen art pieces. Combining garden decor with your planting can take your garden from pretty and peaceful to a secret garden sanctuary. Art adds personality, provides 4-season interest, and expresses your personal style.
You don't need to be artistic to add art to your landscape, although it can be a great way to display your own artwork if you are artistic. There are many different garden art styles available, so if you start hunting, you're sure to find something you'll love! Pay attention to detail. Plants, hardscapes, and garden ornaments all have their own visual details. From different forms and shapes to an array of colors and textures.
How Will Your Landscape Look / Grow In The Future?
More specifically, take into account how the passage of time will affect your landscape plants. When selecting plants, make sure you consider the plant's growth rate, maintenance needs, and eventual mature size. Make sure you give your plants enough room to reach their mature size.
Protect and Preserve Your Environment
Choose resource-efficient plants, ones that require less water, fertilizers, and pesticides, and choosing environmentally sound hardscapes you can help our environment. When planning to change your landscape consider installing a rainwater catchment system, use non-toxic preservatives, stains, paints, and cleaners to protect your natural resources. if you keep these four basic considerations in mind – properly zoned plants, suitable sunlight, nutritious soil, and proper moisture – before planning your landscaping project, you will be off to a fabulous start in creating and maintaining a beautiful garden for years to come.
Davis Landscape can help you achieve the landscaping you dream about! We also help our clients with hardscapes such as retaining walls, patios, walkways, driveways, outdoor kitchens, fire pits, & more!
Contact Us (859-781-0677) for More Information!
—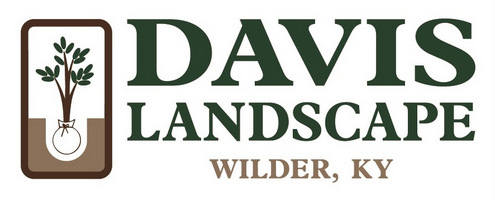 About Davis Landscaping
Davis Landscape Design & Installation has been providing landscaping services to customers in Northern Kentucky and Greater Cincinnati since 1965! We know that the landscape design process can be overwhelming, so we work with you tirelessly to better understand your vision. At Davis Landscape Design & Installation, we're on your team and we know how to listen and deliver.