With so many design options to choose from, how do you narrow them down to just one? Finding out exactly what design style matches your taste is a good way to start! It is time to think about the size, location, shape, materials, budget, and amenities if you have decided to build a patio. With some creative design planning and help from a professional, you can create a beautiful landscape design. Since a patio is a sizable investment, you will want it to meet your family's needs and vision. The pre-planning checklist below will help you find your perfect aesthetic and give you plenty of inspirational ideas to kickstart your landscape patio design.
Do A Little Research
Know your preferences. Look at books and magazines. Check out the internet — it is a great place for inspiration. There are probably thousands of landscaping photos that can be viewed that will give you an idea of what you want to incorporate into your design.
How Do You Want To Use Your Patio?
Spending time in the yard ensures an appreciation of spring, summer, and fall on a whole new level. No matter the size, shape, and texture of your outdoor space. Do you want an outdoor kitchen, a spa or hot tub or an outdoor fireplace or a fire pit? If so, plan a patio that will accommodate those extra features. In addition, plan for adequate outdoor seating, outdoor storage, and patio landscaping. Do you want outdoor lighting? All these questions will determine how you reach your patio goals.
The Budget
A patio is an extension of your home, a place for family and friends to relax and enjoy each other's company – surrounded with fond memories, it's one of those areas that make a home what it is. However, it is important to keep in mind while building your patio those factors that most dramatically influence the cost, including the type of patio, size, and landscaping. The importance of designing a patio that you will love while staying within your budget is essential for most families. Once you know your budget range, a landscape contractor can help you figure out what goals you can accomplish within your budget. Never feel intimidated discussing your budget with your landscape contractor. Sometimes your designer may suggest what features you want as part of the initial project and which ones might be considered at a later phase. And the initial patio will be built with phase 2 in mind.
When getting your estimates choose a company with a landscape designer that has the capability of not only designing your new patio project but also installing it. This is a good idea for both large and small projects.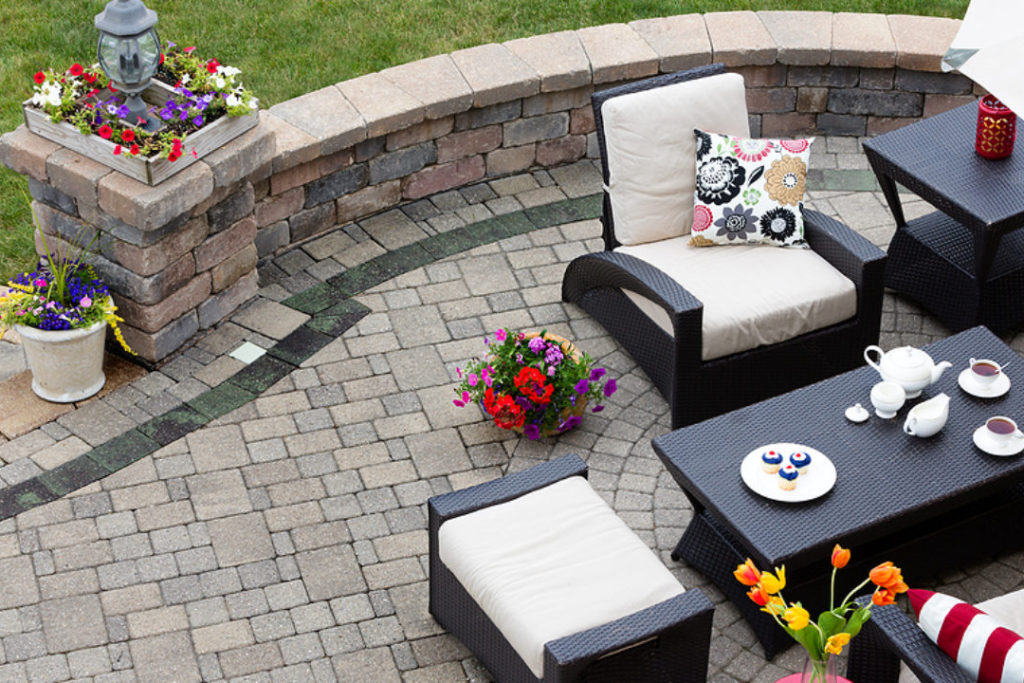 Contact Us (859-781-0677) for More Information!
—
About Davis Landscaping
Davis Landscape Design & Installation has been providing landscaping services to customers in Northern Kentucky and Greater Cincinnati since 1965! We know that the landscape design process can be overwhelming, so we work with you tirelessly to better understand your vision. At Davis Landscape Design & Installation, we're on your team and we know how to listen and deliver.